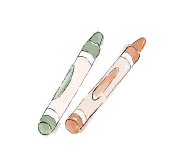 Hayley's Tip:
These are a staple in our household & a family favorite! Let your kids dump in all the ingredients and help mix all the ingredients together.
You can make these your own by adding any additional dried fruit, shredded carrots, 1 teaspoon molasses (for added iron), or top with fresh berries or our chia pudding. They are a great staple and you can make as many servings (each in a different jar) as you need!
For babies under a year who are eating solids, omit the maple syrup or date syrup and do not add the optional dried fruit (choking hazard). Adding the blackstrap molasses is a great way to add iron to the recipe. This is also a great recipe to mix in different nut butters at a time to expose them to high-allergen foods when ready.