These chicken wings are a weekly staple – they are so easy to make and we love to make multiple servings of the rub at once so we have it already made each week.
Sweet & Savory Chicken Wings
2

tablespoons

coconut sugar (can replace with brown sugar if desired)

2

teaspoons

paprika

1

teaspoon

cumin

1 1/2

teaspoon

salt

1 1/2

teaspoon

pepper

1

tablespoon

extra virgin olive oil (EVOO)

2 1/2-3

pounds

chicken wings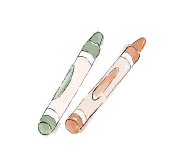 Kid Tips:
Let kids mix the ingredients for the rub as age appropriate.
For babies under 1 year who are eating solids, omit the coconut sugar and salt. 
We love our Silmat and use it to cover our baking sheets when cooking!
Preheat oven to 425 degrees F.

In another bowl mix the chicken wings with EVOO. Then sprinkle the wings with the spice mixture and combine well.

Place chicken wings on a lined sheet pan (we use a silpat) and cook for about 20-30 minutes until internal temp reaches 165 degrees F.